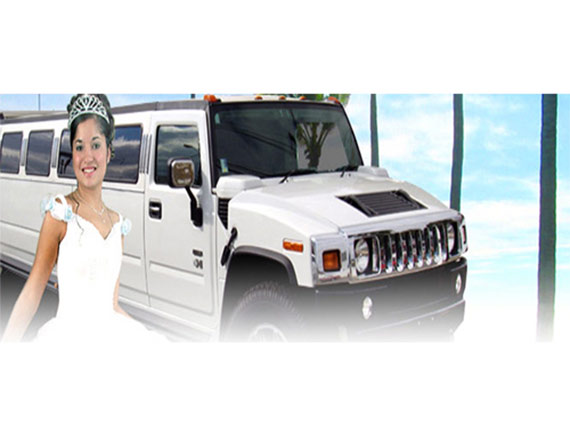 For over 100 years, the United States has been giving special attention to their children when celebrating sixteenth birthdays. There are only so many birthdays that get special attention, and turning sixteen is one that should be a unique outstanding birthday for everyone. It is one of the first true milestones in one's life marking the transition from childhood to adult.
RUSSELLS EXOTIC LIMO IS NUMBER ONE IN THE INDUSTRY TO HANDLE THIS SPECIAL EVENT FOR YOU IN STYLE, EXOTIC LIMOS, OR PARTY BUSES WE HAVE WHAT IT TAKES TO MAKE THIS YOUR SPECIAL DAY TO REMEMBER..
Sweet Sixteen Party Ideas
In Spanish-speaking families, daughters in the family celebrate a similar occasion, except one year earlier at 15. This occasion is called a Quinceañera. Although traditionally a day more extravagantly commemorated for females, celebrating a sweet sixteen has now become popular for both genders. This day marks officially being able to legally drive a car, as well as moving to the latter half of one's teenage years. Shouldn't the right accommodation match such a momentous occasion?
LET US PICK YOU UP, TAKE YOU FOR A RIDE AROUND TOWN, TAKE YOUR PICTURES, AND THEN DROP YOU AT YOUR RECEPTION……
Limousines for Sweet Sixteen Parties
Don't miss this opportunity in your teenager's life to show him/her how special they are to you by renting a limousine from russells exotic limousine. You do not have to buy your teenager a luxury car or rent out a five-star hotel to make this day special. Just fill the day with family, friends, and celebration and top it off with a party of his/her life by renting a limousine from russell's. Your child can arrive at the party in style and keep her friends talking and reminiscing for years. Serving 11 Major States and more than 60 Major Cities.